About
Fiona Gibbs is a musicologist, professional violinist and music teacher. She began playing the violin and piano at the age of five. At the age of twelve Fiona gained a place at the Royal College of Music Junior Department. After reading Music at Undergraduate and Master's level at King's College, London she returned to the RCM to undertake her PhD – 'The Royal Albert Hall: A Case Study of an Evolving Cultural Venue'. Since graduating in 2018 Fiona has worked as an academic, musician and teacher across the UK.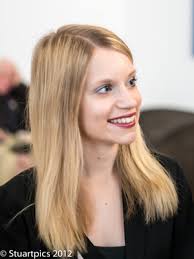 Performance
As a violinist Fiona performs regularly with orchestras and chamber ensembles across the UK. Recent performances include 'Home Alone' with Cinematic Sinfonia at the Royal Albert Hall, Berlioz's Requiem with the British Sinfonietta and the St. Matthew Passion with Musical and Amicable Society. Fiona also performs with Orchestra Vitae, Gold Quartet, Vaults Quartet, Unity Strings and The Gibbs Trio, in which she plays alongside her brothers Mark and Iain http://www.gibbstrio.com/.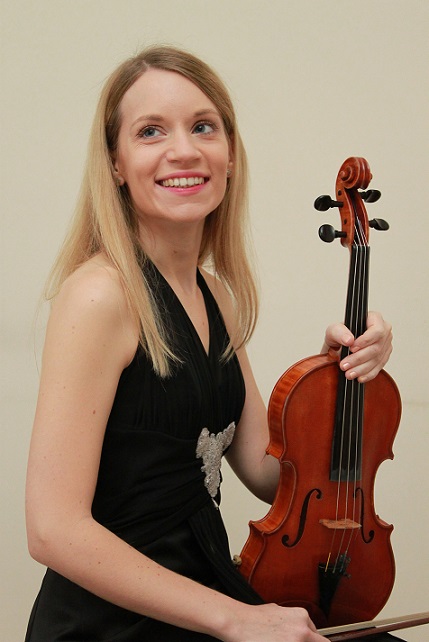 Teaching
Fiona gives instrumental lessons on the violin and piano and she also teaches music theory and academic music. She currently teaches for two schools and has a number of private pupils.
Fiona worked as a Graduate Teaching Assistant at the Royal College of Music during 2018 and tutors a number of postgraduate students privately.
Fiona's passion for music education has also encompassed work with Orchestra Vitae, which has run successful orchestral workshops for school children since 2014. The Orchestra is passionate about breaking the boundaries between the orchestra and audience and therefore works to bring classical music to as many people as possible. The school children who attend the Orchestra's 'side-by-side' workshops (they sit among the musicians of the orchestra) are often from backgrounds where classical music is not available to them either at school or home.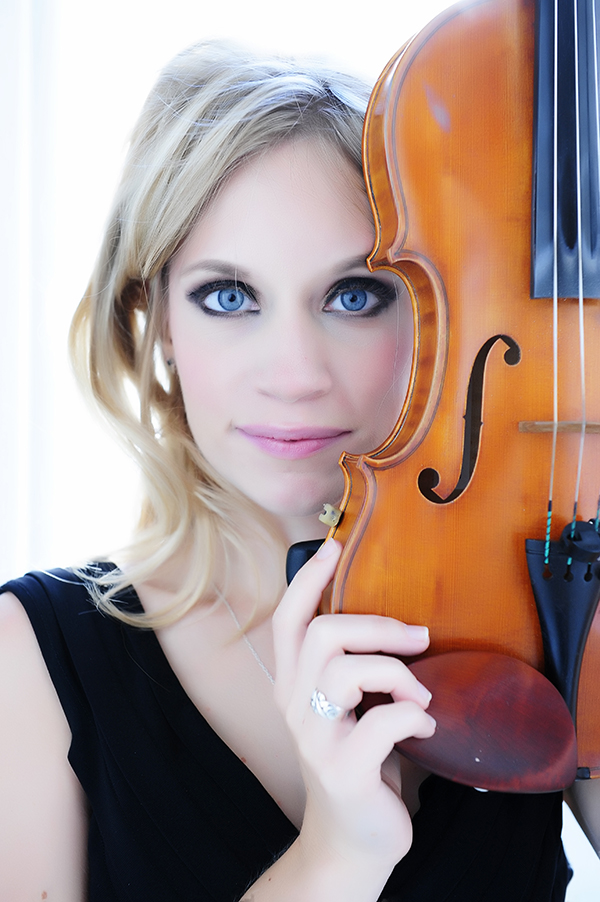 Orchestra Vitae
Fiona co-founded Orchestra Vitae, http://orchestravitae.co.uk/, with the conductor Michael Cobb in January 2012. Initially the idea was to create one concert centred around their favourite piece – Symphony No. 1 by Johannes Brahms. However, happily the concert was a great success and it became clear that one performance was not going to be enough – Orchestra Vitae was here to stay!
Orchestra Vitae now plays regularly at St. John's Smith Square. The Orchestra has completed a Brahms Symphony Cycle, performed contemporary works by Stephen McNeff, Stephen Montague, Jonathan Dove, Sir Peter Maxwell Davies and Diana Burrell, commissioned a new symphonic work 'Arches' by Dani Howard, performed with soloists John Harle, Fionnuala Ward and the Françoise-Green piano duo, formed a choir and worked with hundreds of school children in outreach events.
Furthermore, in 2015 Orchestra Vitae was invited to perform alongside Wimbledon Choral Society at the Royal Festival Hall as part of their centenary celebrations. The Orchestra has also provided music for events at the Royal Albert Hall and given numerous students the opportunity to perform alongside some of the greatest emerging talent in the country.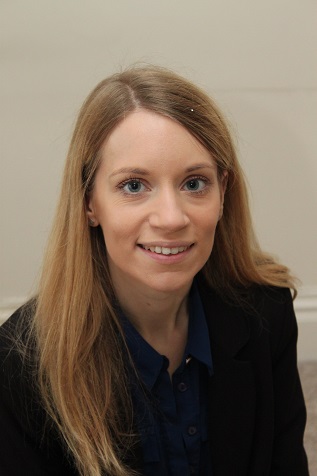 Academic Research
Fiona read Music at King's College, London and then undertook her doctorate at the Royal College of Music. Whilst at King's, Fiona began to develop a particular interest in the effects of historical events on the musical world. For example, she researched how the Second World War affected the live performance of classical music, especially opera, in London. It was also during her time at King's that she began working as a steward at the Royal Albert Hall. It became apparent that the Royal Albert Hall embodies her three research interests – music, people and places. The RAH has the excitement of live performance, the longevity of a rich and varied history and it affects people every day – this was fascinating. Therefore, for her PhD Fiona decided to research the connections between the history of the Hall, the entertainment that takes place there, and the people who experience it.
Fiona has given a number of papers and lectures since beginning her academic career. In 2012 she gave three presentations at the Royal Albert Hall as part of the BBC Proms Season on 'Discovering the Royal Albert Hall Archive'. This was a joint venture between the RAH, RCM and the BBC Proms. Fiona has also given papers at a number of academic conferences: Royal Musicological Association Student Conference (January 2014, Birmingham), Music Since 1900 Conference (September 2015, Glasgow) and the British Association for Victorian Studies (September 2016, Cardiff).
Between 2014 and 2016 Fiona worked alongside Norbert Myn and Terence Curran on the project Singing a Song in a Foreign Land which told the stories of emigre musicians from Nazi Germany. She prepared, conducted and transcribed interviews with Daniel Snowman and Leo Black: http://www.rcm.ac.uk/singingasong/ and undertook research on the composer, conductor and teacher Peter Gelhorn: https://www.petergellhorn.com/.
Fiona has given talks on her research for Archives for London (April 2013 and March 2019), she was invited to speak about her research at the TEDxAlbertopolis Salon (September 2013) and was recently invited to give a presentation by the Foundation for International Education (April 2019) and will next be speaking for Imperial College London, as part of The Great Exhibition Road Festival (June 2019).
Additionally, Fiona was invited to prepare programme notes for a number of concerts at the Royal College of Music and she also prepared and gave pre-concert talks with soloists and conductors at the Royal College of Music.
Fiona also works as a freelance researcher, visiting archives on behalf of other academics who live outside the UK.